Improving your Home?

Are You a Home Owner Looking For
Great Home Improvement Ideas?
My Home Improvement Ideas is all about giving you the ultimate guide to find, and implement, great home remodeling ideas which will increase the value of your property tremendously.

Have you ever walked into your house, and sighed, "same old, same old"

Are you sick and tired of looking at the same bathroom tiles you have had since..... forever?
Are you concerned about the security of your family?
Maybe the kitchen cabinets have bothered you for years?
If you are a home lover like me, who just loves to constantly look for new home improvement ideas so that I can tinker, and add, and change things to increase the value of my most cherished asset, then look no further. Here you will find....
Great Home Improvement Ideas to Increase the Value of your Home!
Grab your favourite drink, kick your shoes off, relax, and join me in exploring exciting home improvement ideas. Find the latest ideas, design tips and great advice for every kind of home remodelling project you can think off.  Ideas are the cornerstone to any new home improvement project.
Check out some of the topics below.....
---
Indoors Home Improvement Ideas
The following are just some of the ideas this home lover (that's now me) will share with you. With so many decisions to make, gathering home improvement ideas in advance is essential, and will make your home renovation experience so much more rewarding.
We all get caught up in life, and time is precious. Therefor your goal is to make sure that you choose the right home renovation ideas in which to invest your time, money and effort.
Which indoors ideas tickle your fancy?
Outdoors Home Improvement Ideas
Or can I entice you into exploring these outdoors ideas:

Are you looking for great landscaping ideas.
Maybe you want to add a deck next to the pool, or
Expand your living area, and add that patio your wife has been asking for for years.
And to ensure that the idea becomes reality, it is important that you implement them with a well-defined plan in mind, so that your new investment will have the greatest impact on the value of your home.

How do you get from the idea, to the end product?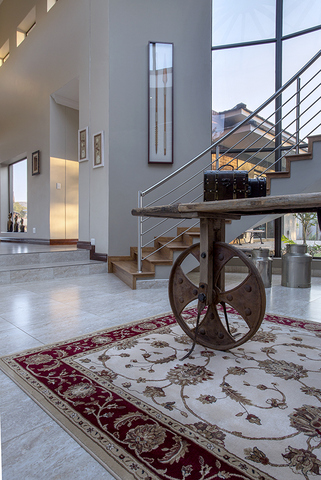 you need to plan,
you need to budget, and
you need to make it happen!
You can definitely save money if you opt to do some of the projects yourself, but it is very important to take your time to plan and to budget.
Especially for those tasks that you are going to sub-contract. You need to make sure that you know exactly what you are letting yourself in for.
The secret to success to complete any home improvement project successfully is in following the next three steps:
---
Plan your project
Proper planning is essential for any home improvement project to be a success. When planning is overlooked, I can almost assure you of a disastrous result. Throughout this site, you will see that I continually stress this fact.
Major home makeovers can be a nerve-wrecking experience, but if you follow the planning advice here, it should be a breeze.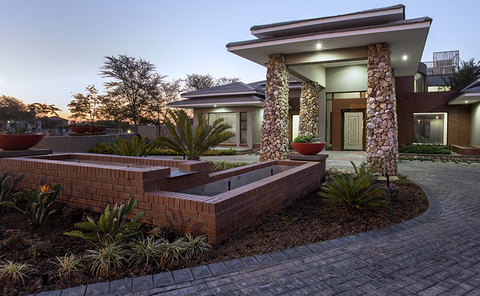 1. Research is the most important step
Apart from the obvious things like determining whether you need permits, which materials to use or simply to decide if you really want to do this renovation, you always experience that it is during the research stage where you find your real inspiration.
This is where the things crop up that you never even considered before. The more options you have explored, the better the chance of you finding the perfect one that suits your home and your style.
Visit local showrooms and home expo's. There is nothing that comes close to seeing the real thing. Touch the tiles or feel the texture of the carpets. You can't get that in a magazine, or even on a web page. No, that is something you have to experience yourself.
2. Use advice cleverly and selectively
Now that you have done your research and you are sure that you want to do this specific project, I recommend that you get some professional advice. So go and talk to an expert designer in person. 
Never underestimate the knowledge of an industry professional. They may be able to suggest improvements or give really good advice on how to approach your remodelling project, but also know that they are only that..... advisers!
Take their home renovation tips and advice, but listen to your own gut feeling too. Most of the "experts" want to sell you something where they will receive the most commission for, and not necessarily something that is right for your situation.
You need to know exactly what they (the specialists) are going to do (or are supposed to do), so that the home improvement idea you visualise in your mind, becomes a reality. Sometimes we may think someone is a "specialist" just because they do the job for a living, but experience has shown me that it is not always the case.

So go home and think about their suggestions. Then have a re-look at your specific requirement and decide whether the advice is sound - or not!
Budget well
The biggest advantage of doing your planning well regarding research, getting the best professional advice (and only using what feels true to you) and allowing time for your project, is that the budget almost falls into place by itself.... well, almost!
A big advantage of taking your time with large projects is that you can plan the cash-flow well and in advance. In the very difficult economic climate we live in at the moment, I suggest that you pay in cash.
Cash is King!
By taking the project step-by-step and paying in cash as you progress, the chances that you will overspend on your budget are far less likely.
You can control the progress and the cash-flow without feeling rushed and stressed about financing.
---
Make that Home Improvement happen
Now that you are equipped with all the ideas, you have done the planning and the budget is decided on, just do it!
Shop around for great bargains.
Find the right designers and builders that will be just as enthusiastic about implementing your home improvement idea as you are. The ones that will take your ideas and make it visual.
Take care with every little detail; rather take a bit longer, and make sure it is done well.
SO what I am saying here is as with all things in life, persist with each project. Take care even when you feel you want to rush, and I promise you that it will be worth your effort in the end.
A castle is build one brick at a time, and small attempts repeated will complete any undertaking. Your hard work will pay off, and once the dust has settled, and you and your family enjoy the fruits of your hard work, you will be very glad you persisted.
Some things are best done yourself
For the "do-it-yourself" enthusiast, who are looking for some great advice on how to implement your own home improvement ideas, I have just the place for you; and with some great photos too.

Thank you for visiting my site.
Let's start the journey together.
You won't regret it!
Feel free to leave me a comment below and share your latest project with me.

---
Popular Pages
| | |
| --- | --- |
| Increase your overall living space and use these landscape ideas to accentuate and enhance your interior. | You too can have the kitchen of your dreams. Look at these kitchen ideas for great inspiration. |
---
Home Lovers Motto
To encourage, to motivate, and to help home owners to find
great home improvement ideas -
To change from the house you have to the home you love!
---
Let every new Home Improvement Idea come to you!
This free newsletter is delivered monthly, straight to your inbox. It covers all the new pages since the last issue. Sign up here.....
Keep-up-to-date with all the new Do It Yourself home Improvements pages, the moment they go up (special postings, too).
Get Home Improvement Idea's Blog notices at your favourite RSS feeder.
Go to my Home Lovers Facebook Page and click the "LIKE" button. Or simply click the "LIKE" or "SHARE" button (top of the right column on this page).
---