Landscaping with Rocks.....

use the texture and variety to create beautiful outdoor areas
Landscaping with rocks is really one of my favourite ways to keep busy outside. I just love the way you can use natural rock to create special focal points. The way I can use it to give that special character I want around my pond or just add texture and variety to the rest of the garden landscape.
It is also one of the easiest ways to restructure and reshape my garden. I can not easily re-plant trees or shrubs or move pathways to get another "look and feel" for my garden, but by changing and moving rocks around, it is as if I create a whole new outside living area every few months.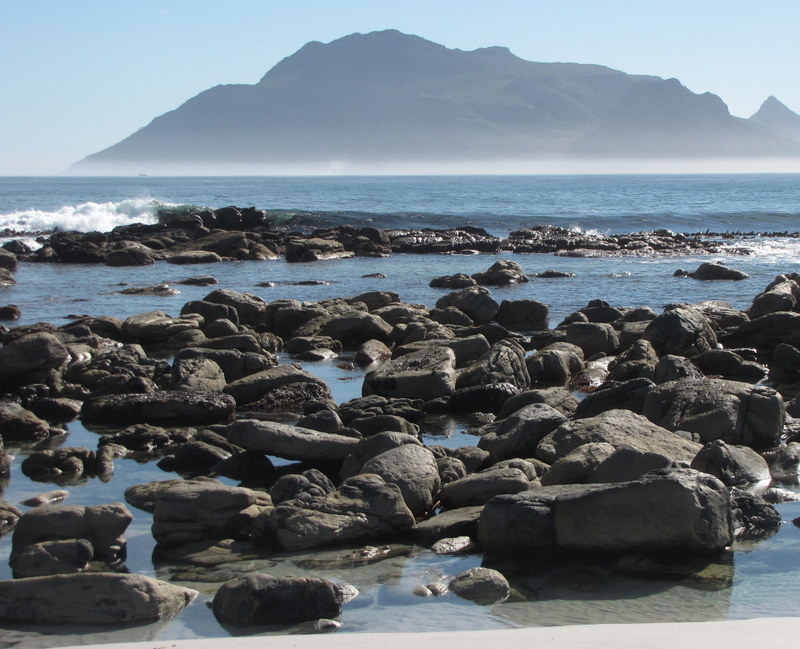 My camera is always with me and whenever I take the dogs to the beach, I love to take photos of the rock landscaping formations in the ocean. It is amazing how one can walk past the same rocks almost daily and every time it looks different. And that is what I love about landscaping with rocks..... the possibilities are endless.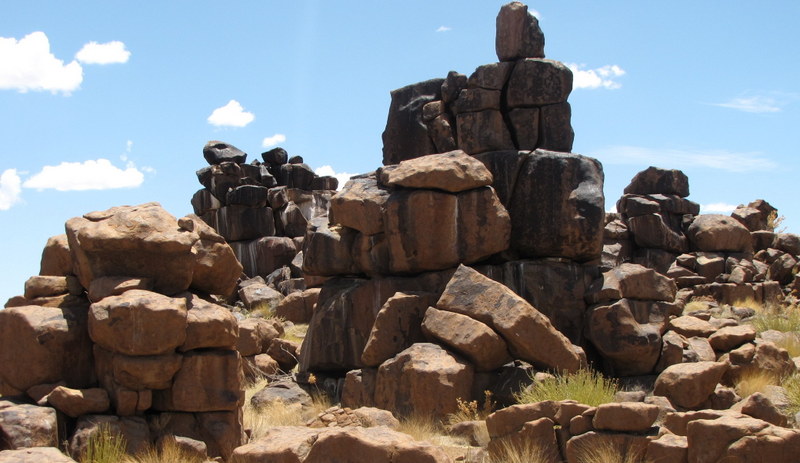 I went to Namibia in December of 2012. I am not sure how many people that visit this site have been to Namibia. One thing I can assure you; it should be on your bucket list. It is an amazingly beautiful and diverse country. My next website will be about Namibia, (that is a fact) as I have never experienced a place so divine, but I digress.....
One of the places I visited is called "Playground of the Giants" and from the photo above you can see why! The rock landscaping is quite out of this world. And it is all natural.....
Landscaping with rocks..... true inspiration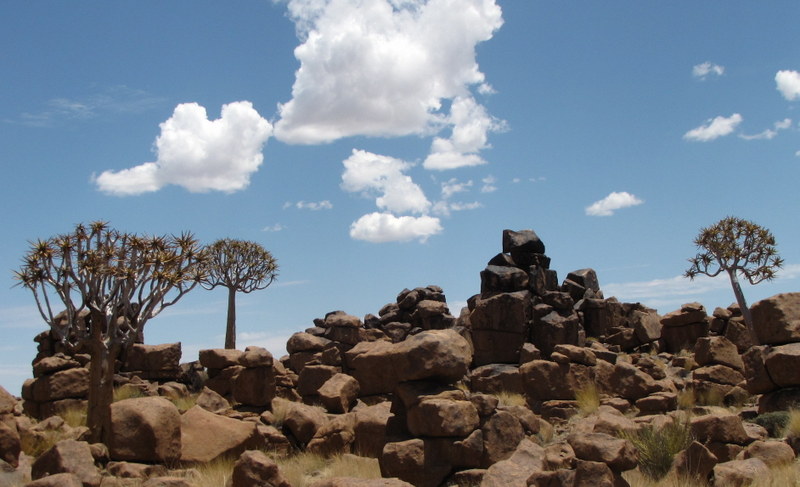 This gave me some wonderful ideas to use when landscaping and I recommend you take your inspiration for your rock landscaping from nature. Nothing man-made will ever come close to this.
OK, OK.... I admit! I have been a bit lyrical about my inspiration for landscaping with rocks, so lets get practical and look at some of the advantages of using rocks as part of your landscaping.....
One thing I feel I have to say before I go further is this.....
if you can at all help it, never ever use fake rock. That stuff they sell to you at nurseries to imitate rock. It is fake, it looks fake and it will NOT add value to your home. People see it for what it is.....fake rock.
Low Maintenance.....
Actually it is no maintenance. And it gives that special dimension to any garden.
It adds structure and it changes the feel of your overall garden where plants would normally take preference.
Together with water features, it really makes for a special "look and feel".
The uses of rock in a garden is endless. It is also a great way of hiding unappealing, exposed irrigation pipes or electricity cables used for your outdoor lighting.
It is flexible.....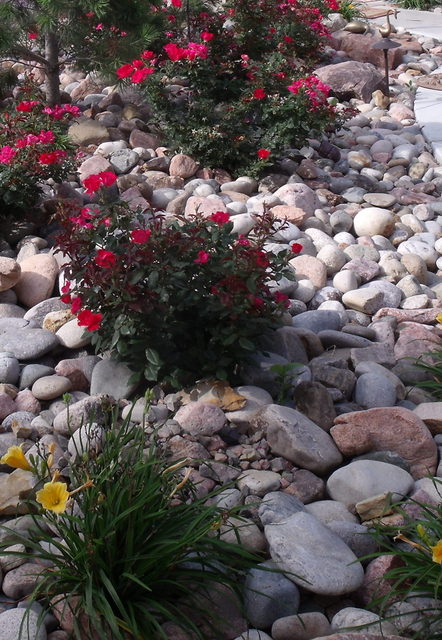 As I have said before, landscaping with rocks is one of the easiest ways to change the nature and "feel" of your outdoor area with the least effort.
It is easy to move the rock around, even if you just repack it into a different natural shape.....use examples from nature to inspire you!
For me the idea of landscaping with rocks and what I can create with them, must be the most satisfying and relaxing way to improve the value of my home. It gives me really great pleasure to hear other people say....
Whoa, your garden looks absolutely stunning! Where do you get all these ideas from?
I know, I know, it may sound a bit "OTT"... like I need constant reminding that my landscaping efforts do not go unheeded, but come on, admit it.....; it is really nice when someone admires something that is close to your heart!
---
Return from Landscaping with Rocks to Do It Yourself Landscaping