Improving your Home?
Are You a Home Owner Looking For
Great Landscaping Ideas?
The landscaping ideas you will find here are all about giving you, the proud home owner, an in depth look into the different aspects of gardening and landscape design. I want to make sure that the investment you make today, will result in a beautiful outdoor area and give you enjoyment for many years to come.

If you are a home lover like me, who takes immense pleasure from tinkering in the garden, and who loves to get your hands dirty with new landscaping projects, then look no further. Here you will find....

Great Landscaping Ideas to Increase the Value of your Home!
I love finding new landscaping ideas, doing the design and implementing them is one of the most satisfying and relaxing ways to improve the value of my homes. It does not matter whether it is a small yard, a front yard or a back yard, it gives me great pleasure to hear other people say....
Whoa, your garden looks absolutely stunning!
It is so important to use your outside areas to increase your overall living space, and to blend the interior of your home to the exterior. In this way you can ensure that the interior does not overshadow the exterior, and that the two accentuate and enhance each other. If there is a balance between the two, you have accomplished more than most other home owners. 

The following are just some of the latest ideas, design tips and advice this home lover (that's now me) will share with you for the different areas of your garden. With so many decisions to make, gathering landscaping ideas in advance is essential, and will make the implementation of your landscaping project so much more rewarding.
---
General Landscaping Ideas
Landscaping refers to the activity where you modify and change the features of an area of land. In this case it will be the area around your home. If you take care, and plan, design and implement your landscaping ideas well, it will transform your garden into a beautiful and functional outdoor living area that will not only give you great joy, but will truly add value to your home.

Landscape design include things like:
fauna and flora; the art of using plants and trees to create a beautiful, eco-friendly environment around your home,
natural elements; like shaping the terrain, using rock or creating water features,
the human touch; where you build structures, patios, and decks to create special places inside your garden, and then last but not least,
atmosphere..... this is where your creative juices can really flow. You use all the above landscaping ideas mentioned and then you add things like lighting and the relaxing noise of flowing water to make each area really special.
When you think about your new landscaping design, take care to blend your lifestyle into the overall effect you want to create with your outdoor landscape. Extend the beauty and comfort from within your home into the garden and outside living areas.
Here are some home improvement ideas for:

Hardscape Design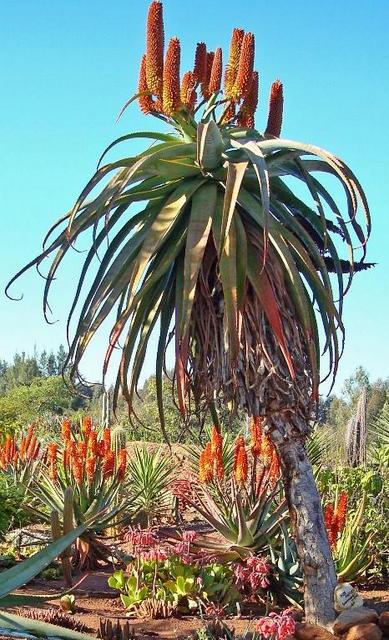 Hardscape design is all about creating a functional outdoor living area, to easily extend your lifestyle from indoors to outdoors. 
Decide on the overall picture of what you eventually want to achieve with your landscape design.

Bring fauna and flora into your landscape design
Remember that plants, and especially trees grow over time, so plan for the long term and decide carefully what you want your garden to look like. Think about the effect and atmosphere you want to create with your landscape design. Which plants will be best for each function?
Think of shrubbery that can provide privacy. Obviously the shape and colour you want to see each season must be decided on at this stage,
plants that grow low or act as ground cover to reduce water loss,
trees will grow tall, and when they are big they will create an effect of distance when you look underneath them to other features in the garden.
If you live in a windy city like Cape Town, then you will want to include windbreaks. Plants that grow fast and provide lots of cover will be perfect for this.
Something that I advocate very strongly, and I hope you will take it seriously too, is to only use indigenous plants. They normally use less water and can't become invasive.
South Africa has very little natural water with low rainfall figures. Huge areas are semi-desert and water conservation lies very close to my heart. Please employ a "green" attitude and embrace eco-friendly landscape design. It will also make your irrigation needs much simpler. Or look at these ideas if you live in a dry, or desert area.
Note: At this stage also think of how you will address the drainage away from your home.
Create the right atmosphere
Outdoor lighting is not essential when you design your landscape, but it creates a beautiful atmosphere for when you entertain, and it contributes to the overall safety and security of your home.
There are many outdoor landscape lighting techniques that you can use to enhance your garden to make your home stand out above the rest.
Light can also be used to illuminate paths, driveways, steps and terraces and you should make use of light/dark sensors to automatically illuminate certain areas when the sun sets. This will enhance safety and security when you come home late at night.
Some things are best done yourself.....
For the "do-it-yourself" enthusiast, who are looking for some great ideas on how to implement your own landscaping design project, I have just the place for you; and with some great landscaping images too.
And for those of you looking for even more ideas for inspiration, you can find it here.
Feel free to leave me a comment below and share your latest landscape ideas with me.

---
Home Lovers Motto
To encourage, to motivate, and to help home owners to find
great home improvement ideas -
To change from the house you have to the home you love!
---