Landscaping Images.....

an inspiration for beautiful outside areas
Landscaping Images is arguably one of the easiest and least time consuming methods to find inspiration and ideas for you to use when planning and designing your garden landscape.
A well designed landscape compliments your home's style and design. The effort that goes into the planning, design and implementation of your landscape and garden is just as important as that which you put into the design of your kitchen or bathroom. 
---
Landscaping images..... for true inspiration
Take inspiration from the landscaping images here and in this way you can ensure that the interior does not overshadow the exterior, and that the two accentuate and enhance each other so that there is a balance between the interior and the exterior of your home.
Landscaping is a the only way you really connect with nature when you are at home, and for me this is something that we all should do a lot more off.
So I hope these landscape images give you the inspiration to go out and Just do it.....
As I suggested on my landscaping with rocks page, I also recommend to take your inspiration for your landscaping ideas from nature. Nothing man-made will ever come close to that.
Just look at the amazing colours of the "vygies" (there is no English word for "vygies", that I could find) in this photo. Simple but stunning.
Anna fetched me one morning and said: "Daddy, come see. My dress and the flowers look the same, please take a photo of me next to these beautiful flowers".
And I agree..... the flowers are beautiful, almost as beautiful as this precious child of mine.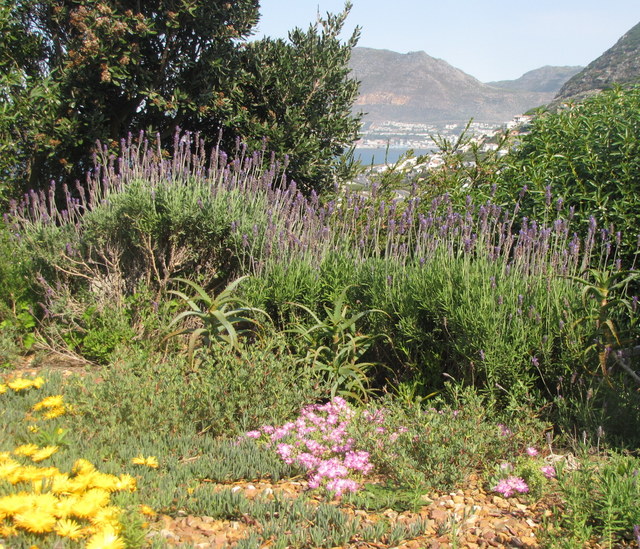 In this photo you can see how the natural and indigenous plants in the garden flow into the view of the mountains and the sea in the background.
Except for the lavender, which is planted here for a specific reason, the rest are all indigenous to the Cape Town area.
Just look at the following images too. Although not in any formal garden, these are nature's true inspiration for me when I think about any new landscaping ideas. The rock structures are quite out of this world. And it is all natural.....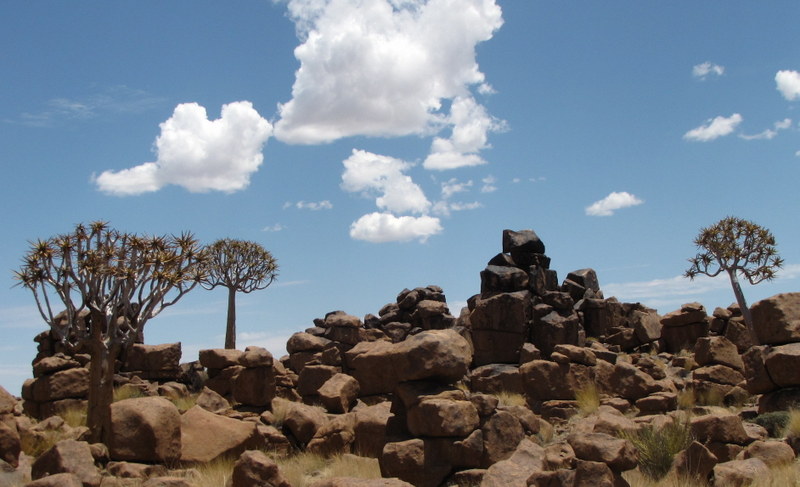 For me these outside landscape areas I design, create an atmosphere and are ideal for family gatherings where we make many, many good memories.
If you take care and plan and design your landscape well, it will transform your garden into a beautiful and functional outdoor living area that will not only give you great joy, but will truly add value to your home.
---
Return from Landscaping Images to Do It Yourself Landscaping