Home Video Security Systems...

gives you control when you are away
Modern home video security systems are a very effective tool to not only deter potential criminals from entering your property and your home, but also allows you "to keep an eye" on you property when you are away from home.
A good quality home surveillance system provides added security and deterrence factors; more than only an alarm system ever can.
A home surveillance system is not just about identifying and catching the thief.....
it is primarily to prevent the crime in the first place!
Criminals tend to select the easiest targets and a visible home video security system is an excellent deterrent.
The technology has improved over the years and is so advanced now, that it is a breeze to set-up a system that you can monitor over the internet yourself.
The best home video security systems gives you the ability to set-up a custom-designed, scalable, high performance, reliable video surveillance system that will monitor and protect your valuable assets.
You can still select between a:
With a networked home video security system, you can monitor the safety and security of your home from anywhere in the world.
A networked system makes it possible to send live images and audio for remote monitoring and even web-broadcasting if you would want that.
By using the selected system's surveillance management software, you can view all the images and control all the connected cameras from any remote computer or smart phone. This allows you to always stay connected to your home video security system.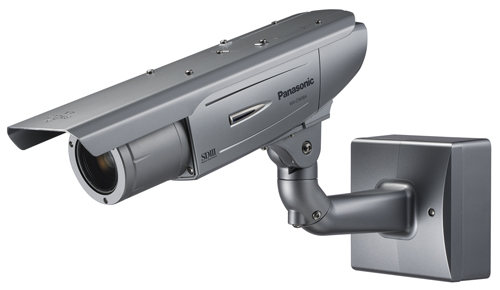 Some Internet Protocol (IP) security cameras these days adopt the latest progressive scan technology, which supports high resolution video, without losing image clarity. These images are much clearer than the old analogue cameras used to be.
These cameras also brighten the video image automatically to produce a colour video even under low illumination, which then connects seamlessly with the Internet and related digital services including Wi-Fi and 3G.
The higher the resolution of the camera, the more detail is in each image. On average, a digital IP camera can give 30X more detail than the old analogue technology. This improves not only the visible monitoring, but it also improves the clarity of the recorded images.
Higher resolution also means that you need less cameras to cover the same area size.
Whenever an intruder has invaded your home, one immediately feels insecure..... it feels as if our sense of security and privacy has been taken away from us and that in the most sacred place of all, our own home.
This is where a properly designed and installed home video security system comes into its own. Home security camera systems are no longer considered a luxury item. The cost has come down tremendously in the past few years and if you consider the increased level of security they provide, it is a no-brainer.
OK, so now that we know why we should install home security cameras, let's consider the following important factors and then use that knowledge to plan, select and design the system for your specific application.....
---
Motion Detection.....
It is important to select a stand-alone home surveillance Digital Video Recorder (DVR) that makes use of motion detection recording. This not only saves a huge amount of hard-disk space, but it also means you don't have to search through hours and hours of video images unnecessarily.
The DVR only records when there is movement in the area under surveillance by a specific camera.
---
Night Vision.....
It is important that you select outdoor cameras with infra-red night viewing. Infra-red allows the camera to operate in complete darkness, which means that you will see any intruder even if there are no external security lights burning.
---
Remote Viewing.....
The fact that you can view everything happening at your home while you are away on holiday or business, via the internet, at NO cost, makes a system like this almost compulsory for any home-owner these days.
You simply plug in your home video security system into your broadband internet connection and you are able to view your cameras from any remote location.
You can either view the high resolution video "live" or, if the  you can access your DVR and view even the recorded footage.
---
Motion Alerts.....
Many PC-based systems can now email or sms a pre-recorded message when motion is detected by any of the cameras.
Some will record a picture when motion is detected, and then email this picture to you, so that you even know who is at your front door before opening it.
Systems can also be programmed to send email at scheduled times to keep you up to date of what exactly happened on the system during the day.
---
Data Storage.....
In the "old days" (if I may say that...wink, wink), someone had to change the tape in the time-lapse VCR's either every day or week, depending on the usage.
These days the systems don't need any human interaction anymore. Most modern DVR's can be set-up to record over the oldest video images as the hard-drive starts to fill up.
Unless something happened and you need to view the video, you can set the system up and forget about it.
---
For more detail on the design and component selection of your specific home video security system, please go to the following pages to:
---
Return from Home Video Security Systems to Do It Yourself Home Security